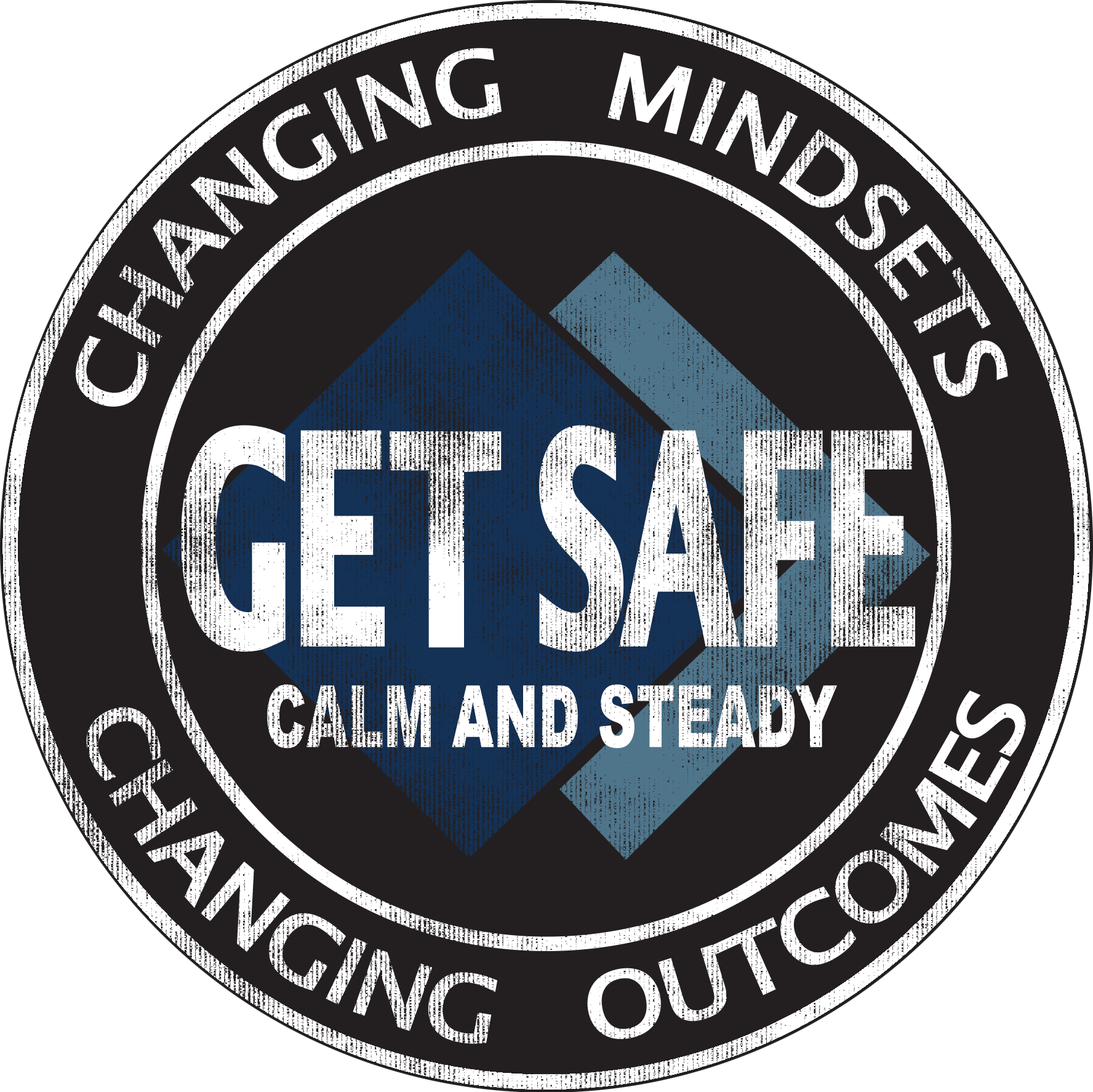 CERTIFIED BY BSCC'S
STANDARD AND TRAINING FOR CORRECTIONS (STC)
CRISIS INTERVENTION BEHAVIORAL HEALTH &
DE-ESCALATION TACTICAL COMM.

TRAINING
IDENTIFYING FEATURES OF DEVELOPMENTAL DISABILITIES, COMPARED TO MENTAL ILLNESS AND SUBSTANCE ABUSE

APPROPRIATE TACTICAL RESPONSES TO DIFFERENT POPULATIONS

OVERVIEW OF COMMUNITY RESOURCES TO USE

CORE CONCEPTS OF DE-ESCALATION

PERSUASIVE TECHNIQUES TO ELICIT COOPERATION IN THE PROBATION AND CORRECTIONAL SETTINGS

CRITICAL DECISION-MAKING MODEL

​DOCUMENTATION AND COURT PRESENTATION

S.A.F.E. MODEL

"CALM AND STEADY" APPROACH
REQUEST DEPARTMENT-SPECIFIC TRAINING
GET SAFE OFFERS CLOSED-GROUP TRAININGS TO AGENCIES UPON REQUEST. IF YOU ARE INTERESTED IN HOSTING A CLOSED-GROUP TRAINING, PLEASE SUBMIT A REQUEST AND A GET SAFE REPRESENTATIVE WILL REACH OUT TO DISCUSS SPECIFICS FOR THIS OPTION.
STC OPEN-DEPARTMENT TRAININGS
GET SAFE IS NOW OFFERING OPEN-DEPARTMENT ENROLLMENT FOR THIS STC-CERTIFIED CRISIS INTERVENTION BEHAVIORAL HEALTH AND DE-ESCALATION & TACTICAL COMMUNICATION COURSE.
​
A LINK TO THESE COURSES CAN BE FOUND HERE, ON OUR REGISTER PAGE.